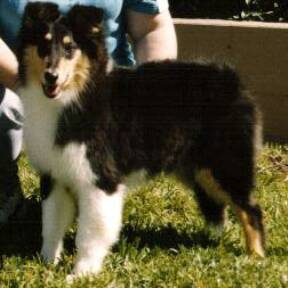 Shadow:












.
Bonayr's Witching Woman CGC

"Shadow"

(co-bred with Elizabeth Lewellen)

Tri Rough Female

OFA-Elbows #CO-EL87F61-PI & Hips #CO-2184G61F-PI

(OFA'd at 5 years of age)

100% Clear of the MDR-1 Mutant Gene!

Shadow won Best In Match at the Northern California Tournament over 64 collie puppies.  After this she decided that she no longer liked showing and was retired from the conformation shows.  She is a very sweet girl and loves to be the center of attention. 

Shadow has been an eager and quick learner as my 8-year old daughter has been working at training her the basic obedience commands.